MasterChef
Buzzfeed
Former winner Shaun O'Neale selects certain ingredients from his cookbook to be used for the home cooks' mystery challenge.
The remaining home cooks are divided into two teams; the losing team faces a pressure test to create a classic Italian dessert, the cannoli.
The Top 15 are given a mystery box challenge that tasks them with creating a dish featuring a different body part of a cow.
Making eggs Benedict takes patience and focus.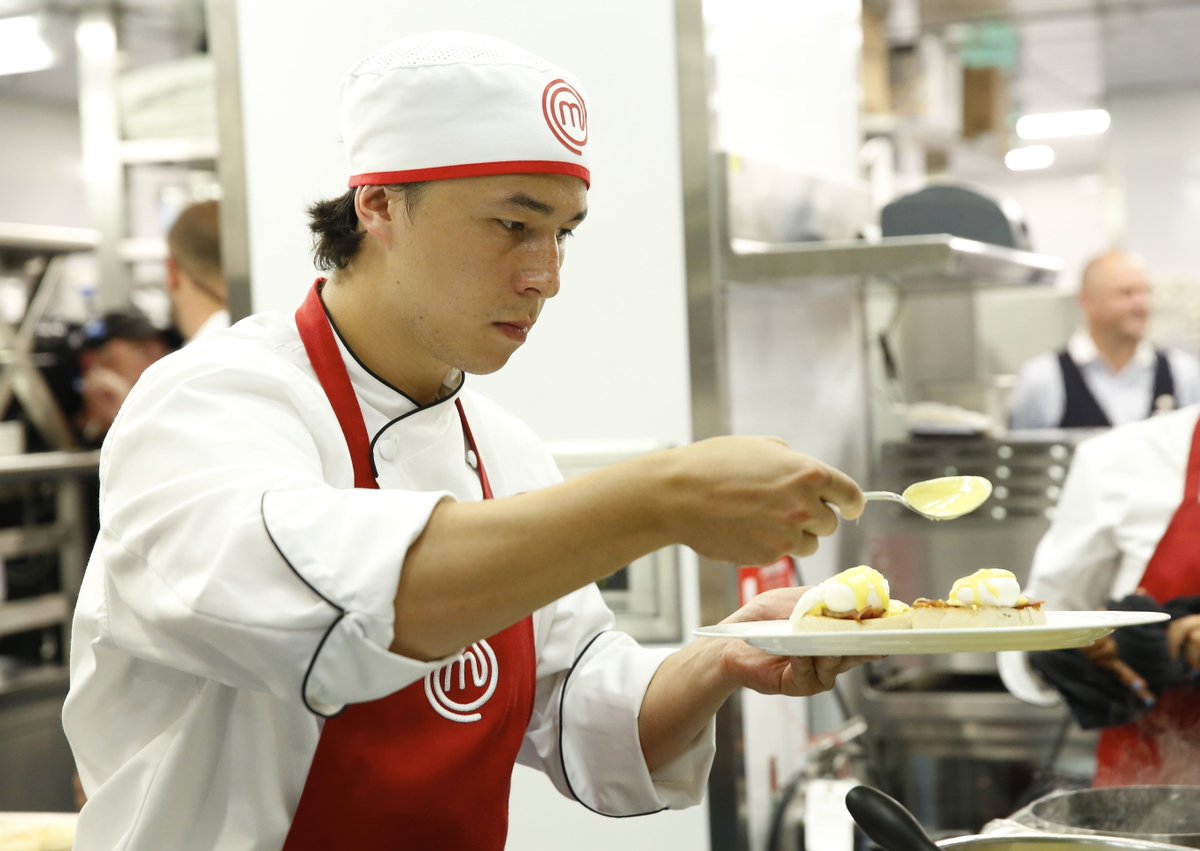 Thu July 20 2017
The chefs watch in awe as Gordon Ramsay expertly demonstrates how to French Trim a rack of lamb.
The home cooks must use fine artistry as they prepare rack of lamb for their skills challenge, leading to an elimination challenge for the underperformers.