Family Guy
Buzzfeed
Join the writers and producers of FAMILY GUY as they share their most-cherished memories from the show's history. (How did they each pick just one?!)
Feliz Cinco de Mayo! #familyguy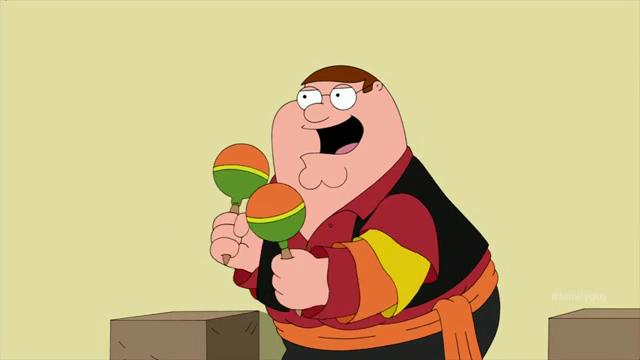 Tue May 5 2015
Peter claims he would beat Liam Neeson in a fight, but when he is put to the test, he learns that winning is tougher than it seems in "Fighting Irish."
Punch drunk before the fight even starts, that's our Peter Griffin. Download the...
ALL-NEW MILESTONE 250TH EPISODE SUNDAY MAY 3!
"Can I put the fat man down now, or do I need to carry him to the 500th one of these?" - Stewie
Peter befriends a group of mean girls after his feelings are hurt when his so-called friends decide to "roast" him in "Roasted Guy."