Bob's Burgers
Buzzfeed
When a grumpy mall Santa threatens the kids with the dreaded Naughty List, Gene, Tina and Louise decide to put on a musical performance spectacular to earn their spot on the Nice List.
Mr. Fischoeder returns tomorrow on an all-new #BobsBurgers!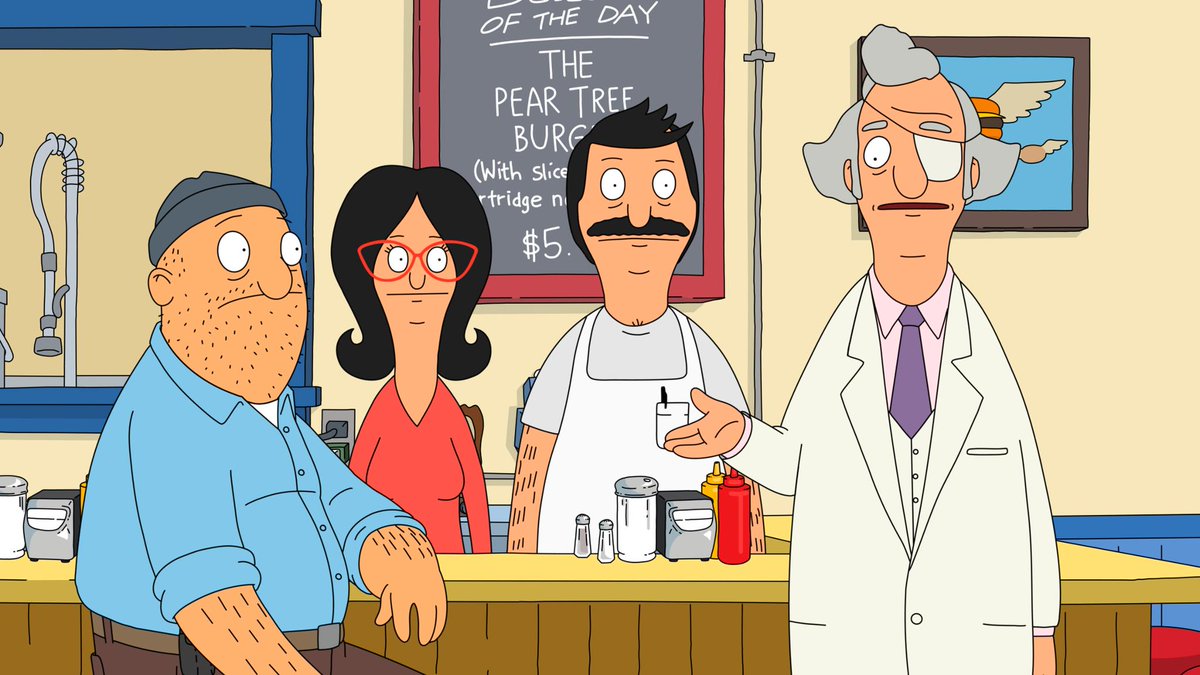 Sat November 14 2015
When Gayle is injured, Linda sends Bob off to pick her up, so that she doesn't miss out on Thanksgiving festivities.