The Last Man On Earth
Buzzfeed
No friggin' way! #LastManOnEarth returns March 5 on @FOXTV.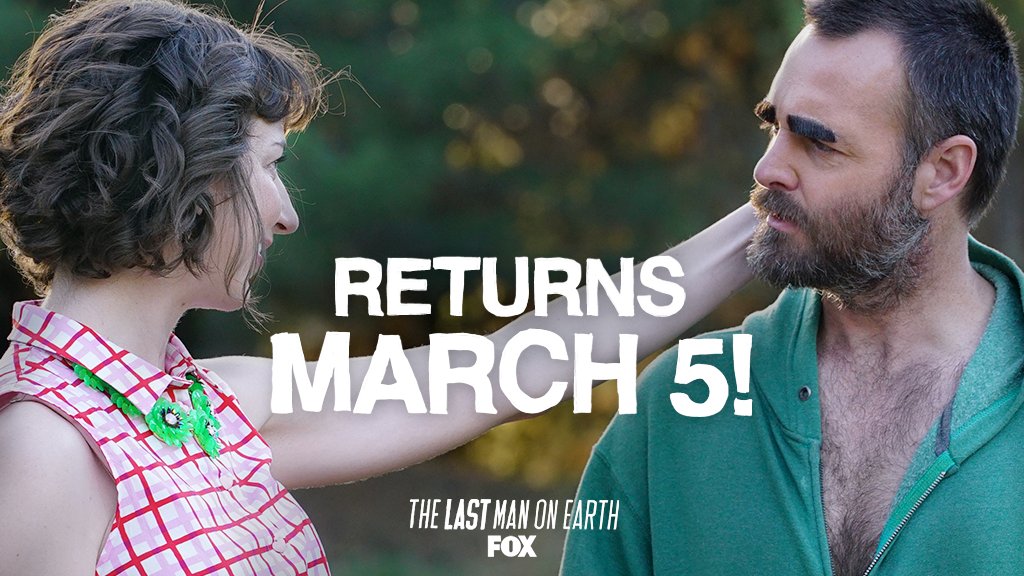 Wed January 11 2017
The long term consequences of surviving an apocalypse start to have a major impact on the group.
The members of the group come to discover that their daily lives have been drastically changed.
Tandy and Gail face off in a major disagreement, on which the whole group must weigh in, and Carol is forced to choose a side.
The gang throws a huge celebration canvassing every major holiday, but Tandy and Todd's bro-mance hits a rough patch that threatens to end the fun