The Last Man On Earth
Buzzfeed
No friggin' way! #LastManOnEarth returns March 5 on @FOXTV.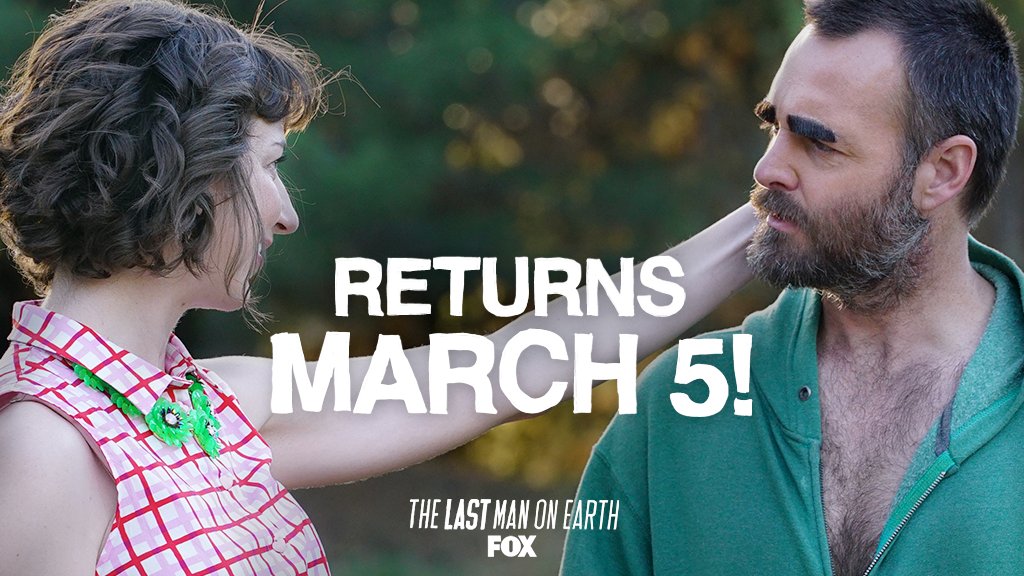 Wed January 11 2017
Carol is hell-bent on capturing the perfect family photo and will stop at nothing to get it.
Carol is bummed about Gail's absence, so Tandy tries to cheer her up with the honeymoon vacation they never had.
The group continues to search for a new place to live, but someone may be sabotaging their progress.
Tandy attempts to develop his new friendship with Lewis by learning about his past.
Gift giving is definitely a thing on THE LAST MAN ON EARTH. Happy Holidays!
After finding a mysterious note left by Melissa that says "Goodbye," the gang sets off to go look for her.