Lucifer
Buzzfeed
Chloe and Lucifer hunt for a killer after the bodies of two young L.A. transplants are found poisoned.
When Lucifer is framed for murder, he and Chloe must work together to clear his name and prove the identity of the true killer.
Lucifer and Chloe investigate a gruesome murder after a video of the crime surfaces on social media.
When Lucifer's mother turns up at the scene of a grizzly murder pleading innocence, he is hesitant to believe her tale.
Lucifer is distracted by his mother's escape from hell as he and Chloe investigate the murder of a stand-in actress.
Join the family September 19 on @FOXTV. 😈 #Lucifer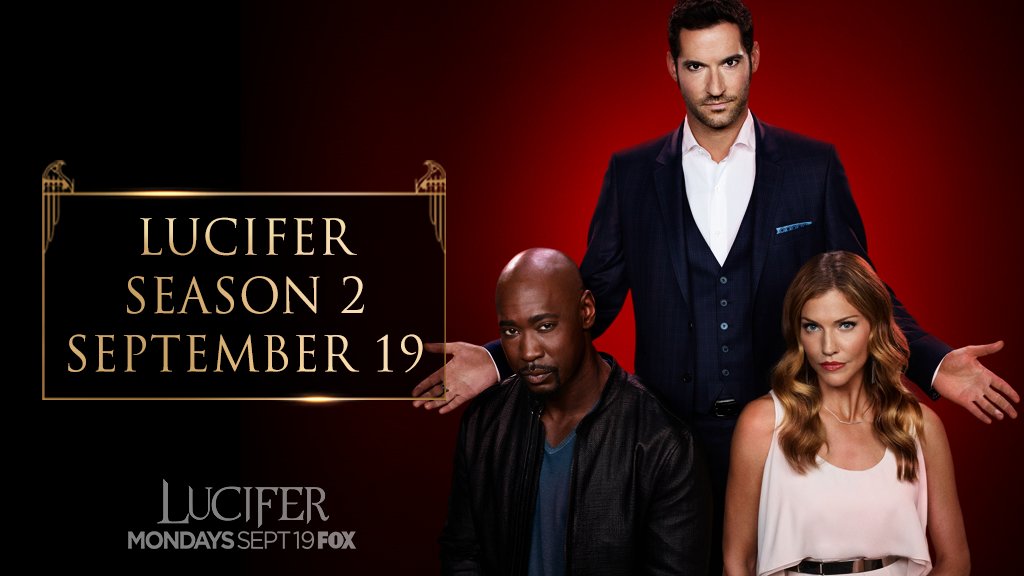 Tue August 16 2016
The cast of LUCIFER answer questions from the audience at the LUCIFER panel at San Diego Comic-Con.