Lucifer
Buzzfeed
Charlotte is determined to get Lucifer to leave Earth by turning Chloe against him.
Lucifer must deal with the new owner of his building that wants to evict him and demolish the place.
Lucifer and Chloe investigate a string of violent stabbings revolving around a local yoga studio.
New evidence suggests that the man convicted of killing Chloe's father was actually framed.
A guilty and self-destructive Lucifer clashes with Chloe during an investigation, leading her to team up with Dan instead.
Join the family September 19 on @FOXTV. 😈 #Lucifer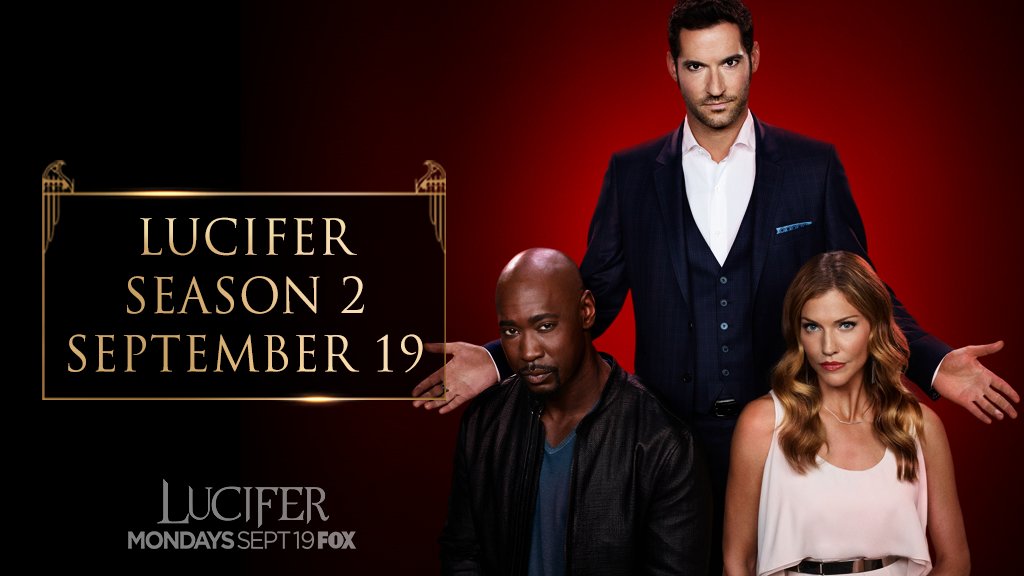 Tue August 16 2016
The cast of LUCIFER answer questions from the audience at the LUCIFER panel at San Diego Comic-Con.