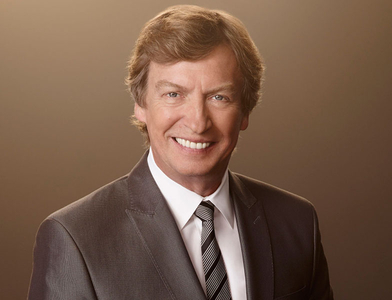 Judge
Nigel Lythgoe was born in St. Helen's, Lancashire, England. He and his family moved to Liverpool, where he began tap dancing at 11 years of age. He became the only person to dance in, choreograph, direct and produce the Royal Variety Performance for Her Majesty the Queen of England.

He has worked with stars such as Gene Kelly, Bing Crosby, Cyd Charisse, Chita Rivera, Shirley Bassey and, most prestigiously, the Muppets.

Lythgoe is the CEO of Nigel Lythgoe Productions. Previously, he served as president of 19 Television. Prior to his tenure there, he worked at London Weekend Television, where he was controller of entertainment and comedy, supplying more than 240 hours of television for broadcast per year. Lythgoe has been a pioneer in reality television and a driving force in the world of performing arts as the co-creator, executive producer and judge on SO YOU THINK YOU CAN DANCE and the executive producer of the TV juggernaut AMERICAN IDOL, which has been nominated for 62 Emmy Awards.


Lythgoe produced the charity spin-off "Idol Gives Back," which raised more than $170 million. In 2007, it received the prestigious Governors Award, the Academy of Television Arts & Sciences' highest honor. Additionally, Lythgoe was just awarded the International Emmy Founders Award, presented to him in New York by Lady Gaga, recognizing him for his indelible imprint on the TV industry and a body of work that crosses cultural boundaries and speaks to our common humanity.