Sleepy Hollow
Buzzfeed
After a startling discovery, Abbie and Crane realize what they must do in order to make Pandora's box complete again.
Always. #SleepyHollow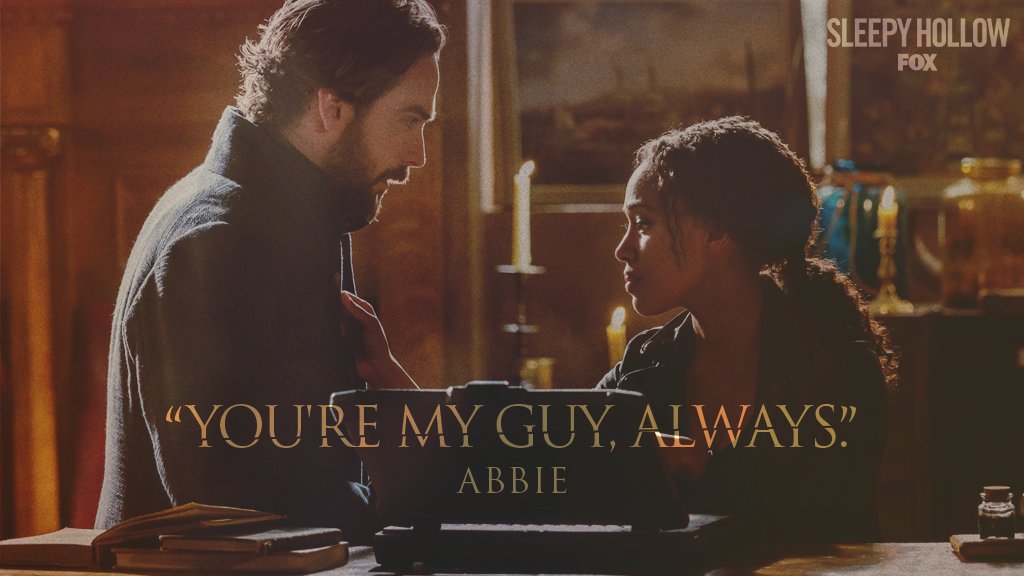 Fri April 8 2016
The Witness deal. #SleepyHollow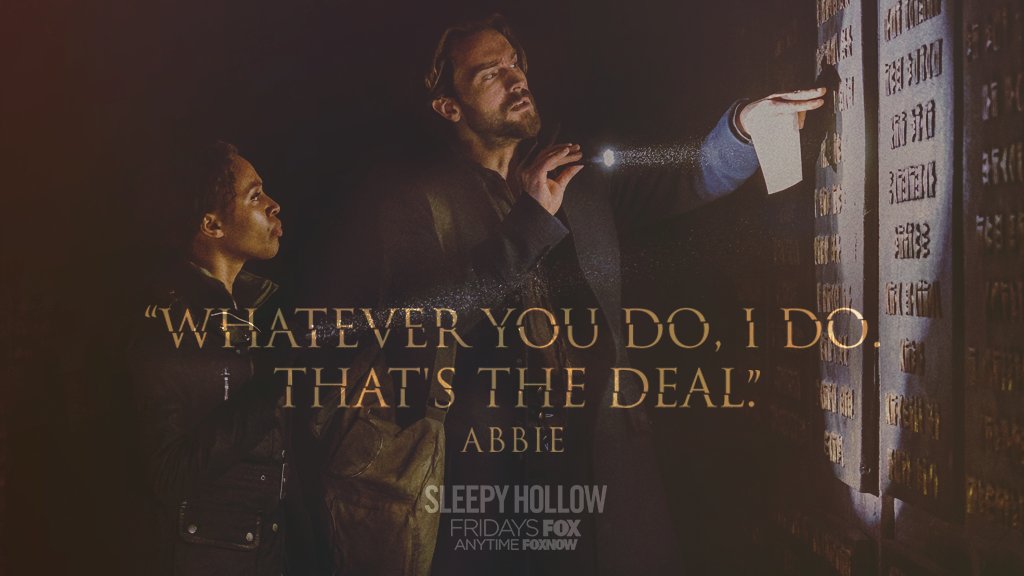 Wed April 6 2016
With a single day left before The Hidden One regains omniscience, Abbie and Crane must do the unthinkable in a last-ditch effort to save the world.