MasterChef Junior
Buzzfeed
Gordon Ramsay pushes the Junior Chefs to create one of his famous yet challenging recipes.
The junior home cooks are given a mystery box challenge where they must cook a meal of their choice, which draws inspiration from their families.
Need cooking advice? @ShayneChef has got you covered. 😂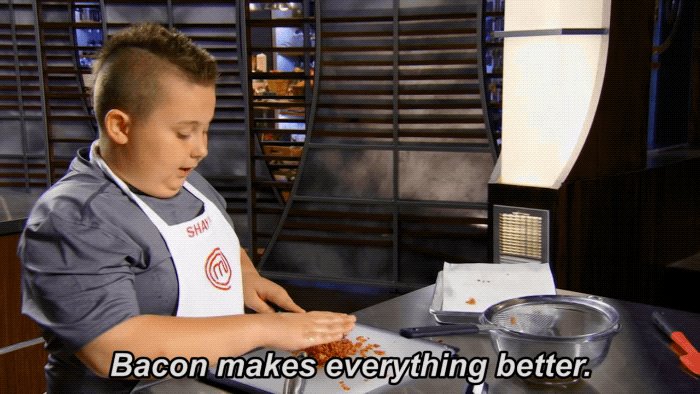 Sun April 9 2017
Christina Tosi walks the little chefs through the very delicate and difficult task of making the perfect macaroons.
GORDON RAMSAY TAKES A LOOK BACK AT FIVE SEASONS OF JUNIOR HOME COOKS
Christina Tosi demonstrates how to make an exquisite pie.
Christina Tosi and Gordon Ramsay give the little chefs advice while they cook their steaks.