Making History
Buzzfeed
Musical rap that tells the story of Dan and Deborah's forbidden love.
Adam Pally and show creators Phil Lord and Chris Miller breakdown the all-new comedy, MAKING HISTORY.
Get ready for a blast in the past. #MakingHistory premieres March 5 on @FOXTV!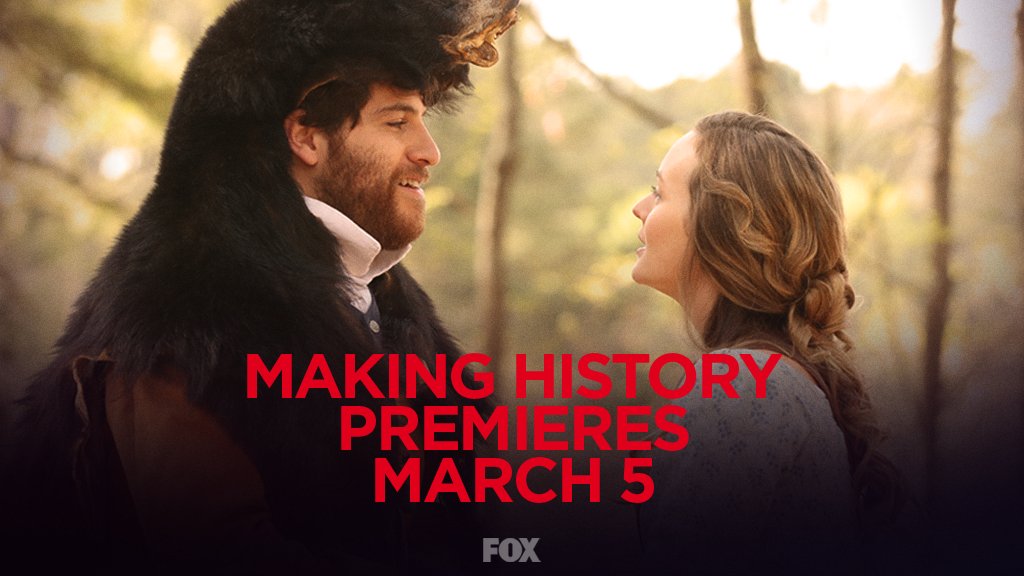 Wed January 11 2017
Having recently discovered time travel, Dan transports himself back to the 1700s to spend time with the colonial woman
This March Sam Adams and John Hancock will get a taste of 2017 in the all-new FOX comedy, MAKING HISTORY.
Travel in time with #MakingHistory, coming soon to @FOXTV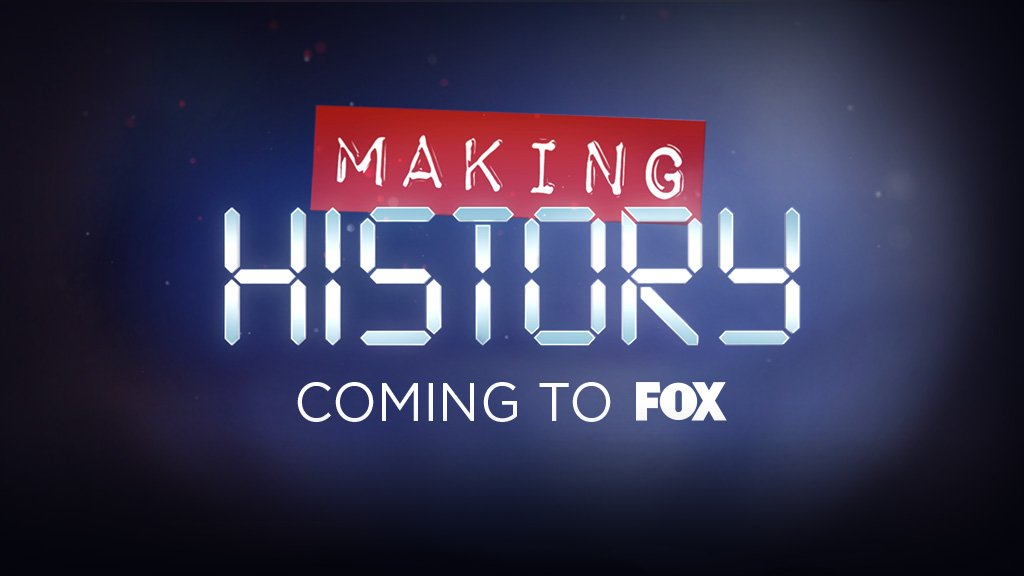 Mon May 16 2016
'Pitch,' 'Exorcist,' 'Lethal Weapon,' 'Making History,' 'Mick,' 'APB' and more Ordered to Series at Fox marking the network's latest pickups for the 2016-17 broadcast season.