Making History
Buzzfeed
Time #TravelTuesday is the ultimate back-up plan.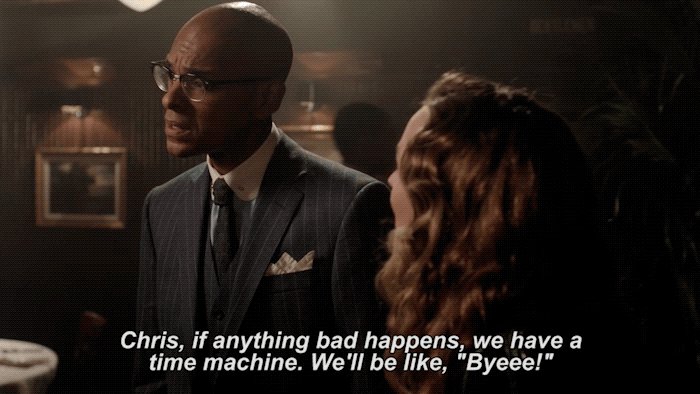 Tue April 11 2017
The trio decides to make some money so Deb can buy an ice cream parlor; Chris comes up with a plan to benefit from a fixed World Series baseball game
The group journeys back to the 1990s to let Dan try to accomplish his childhood dream of conquering the "Bellybuster" ice cream sundae
Deborah begins to question her new relationship with Dan after finding out that he is not the prolific inventor that he claimed to be in 1776
Dan and Deb travel back to the 1700s to try to rescue Chris and help start the Revolutionary War.
The MAKING HISTORY cast discusses what inventions they'd tell people in the past they came up with.
Having recently discovered time travel, Dan transports himself back to the 1700s to spend time with the colonial woman