Lucifer
Buzzfeed
Lucifer is excited to investigate the murder of his favorite action movie hero, Wesley Cabot.
Chloe and Lucifer are on the hunt for a killer after two young Los Angeles transplants are found poisoned; Maze convinces Chloe to join her for a drink which she thinks is nice, though it is part of a bet between Maze and Lucifer.
Lucifer and Chloe investigate a gruesome murder after a video of the crime surfaces on social media.
When Lucifer's mother turns up at the scene of a grizzly murder pleading innocence, he is hesitant to believe her tale.
Lucifer is distracted by his mother's escape from hell as he and Chloe investigate the murder of a stand-in actress.
Join the family September 19 on @FOXTV. 😈 #Lucifer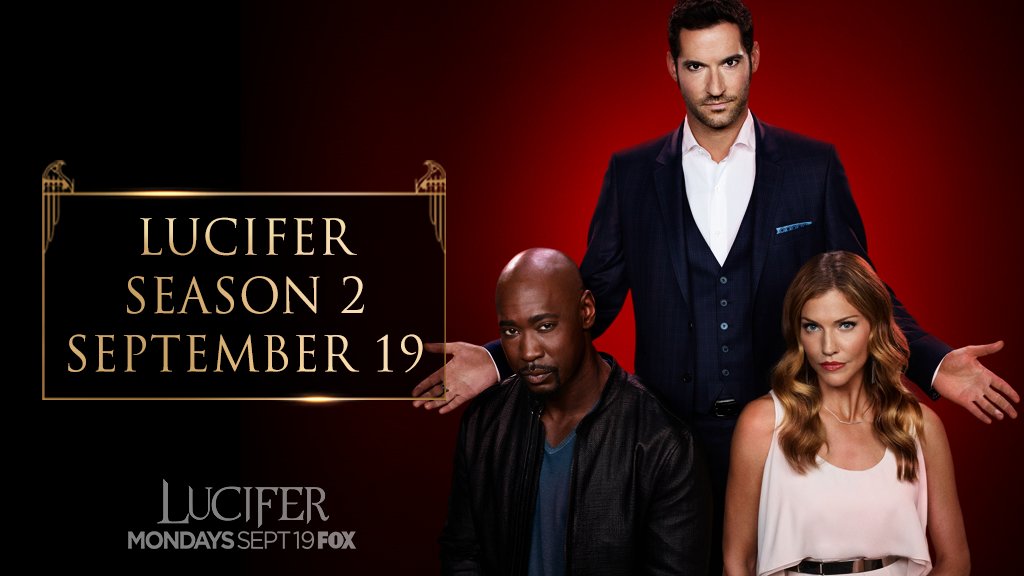 Tue August 16 2016
The cast of LUCIFER answer questions from the audience at the LUCIFER panel at San Diego Comic-Con.