Family Guy
Buzzfeed
After the local airline pilots go on strike, Quagmire looks for new work and becomes a gigolo.
Stewie and Brian form a children's band that quickly rises to fame until they let a girl get between them and drive the band apart.
Brian falls in love with a tech support worker in India, so he and Stewie travel there to find her.
Chris surprises everyone and becomes a star baseball pitcher, which turns Peter into a gambling father, as he bets on his son's baseball games..
Dots on the back, algae in the water. #FamilyGuy https://t.co/qbMEtRLtxE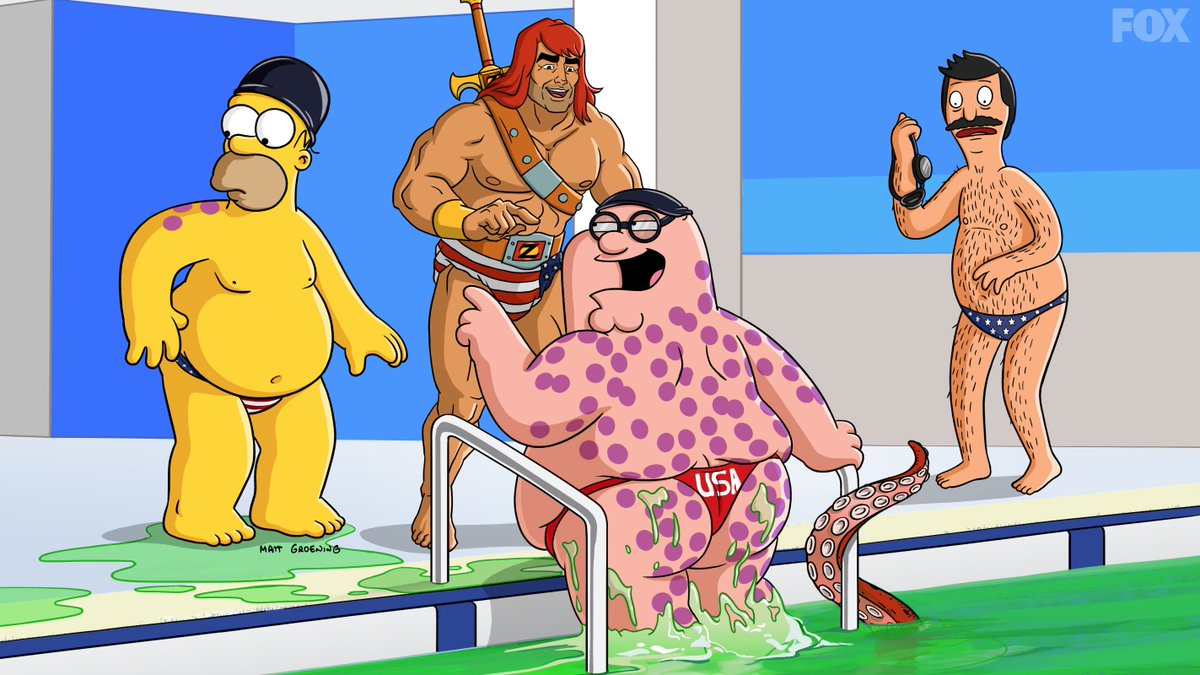 Fri August 19 2016
Check out some highlights from the FAMILY GUY panel at San Diego Comic-Con.